Communities First
Whats going on in Bridgend
Visit web site
~~~~~~~~~~~~~~
Looking for a Reliable window cleaning service.


More information Here
~~~~~~~~~~~~~~~~~~~~
New Shop Open


Your local Asian Grocery store


~~~~~~~~~~~~~~~~~~~~~~~~~~~~~
A New Cake Shop

Now open in Market Street
Their cakes are second to none, you just have to visit.
Birthday cakes - Cupcakes - Celebration cakes - Wedding cakes
(Wedding cake consultation by appointment)
View some lovely Cakes Here


~~~~~~~~~~~~~~~~~~~~~~~~~~~~~



RAF Stormy Down

RAF Stormy Down Saturday Morning , had a very respectable turnout . A few Dignitaries , RAF St Athan representative , local Air Cadets from 2318 Aberkenfig , a bugler for Last Post and the Vicar of Newton Church.
Picture Gallery HERE
~~~~~~~~~~~~~~~~~~~~~
New Shop Openings



in the Rhiw 'Something Diferent' and in the indoor Market Tims Gallery


~~~~~~~~~~~~~~~~~~~~~~
Ophelia


If

you missed ex-hurricane Ophelia look at these awesome pictures taken at the hight of the storm in Porthcawl

To view the Picture Galery Click Here

~~~~~~~~~~~~~~~~~~~~~~~

Paul Robeson
Remembered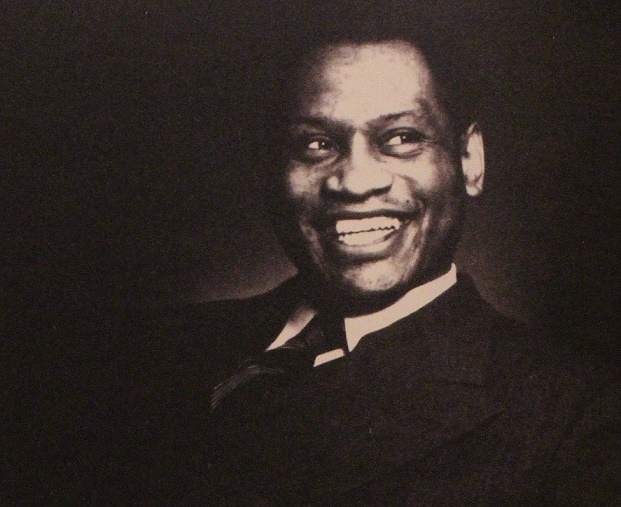 On Thursday 5th October exactly 60 years since the world-renowned singer, actor and leading civil rights activist Paul Robeson's made his famous transatlantic broadcast to the Miners' Eisteddfod at the Grand Pavilion. To commemorate this special occasion we are hosting an exhibition of the Robeson story in the Pavilion's Stage Door and, with the support of Arts Council of Wales, creating a brand new piece of theatre with our senior Bridgend Youth Theatre members. The exhibition will run from Wednesday 4th to Sunday 8th October. There was a special launch event on Thursday 5th October hosted by Beverley Humphreys, acclaimed BBC Wales broadcaster, singer, writer and Robeson expert. The exhibition chronicles Robeson's struggle against prejudice and intolerance in a moving and inspirational way. A must-visit event for anyone with a connection to Porthcawl or the South Wales valleys.
Pictures fron The Special event

~~~~~~~~~~~
Craft Market

30 September 2017
at
Westward Community Centre
Setting up early for a busy day in the Community center Saturday Morning.
The markets are not "trustee" events but user events which are run by YAH
The Market will be held next on the
28th Oct.~~~ 18th Nov.~~~ and 16th Dec.
More Pictures


~~~~~~~~~~~~~~~~~~~~~~

Porthcawl Truck Gathering

Hanson Powder Tanker
More pictures Here


~~~~~~~~~~~~~~~



Fancy Dress & Toys



L & P Fancy Dress and Toys Now Open in Wyndham Street Drop in and have a look around.


~~~~~~~~~~~~~
Party in the Park

Great Fun and Games at the Party in the Park Saturday the 22nd with lots of events taking place.
More Pictures soon

~~~~~~~~~~


Sandy Bay

This is one of South Wales' finest
beaches
yet visitors have had to pick their way through wire, bottles and food packaging to find suitable a spot to sunbath.
this summer things are going to be very different at Sandy Bay as Coney Beach funfair owner Pat Evans has invested around £35,000 in a new beach cleaning machine. The machine's metal spikes dig into the sand to pull out any litter and dump it in a hopper on the back.

Pat, who also places bins on the large section of beach the family owns, is confident that daily cleans will address the annual surge in complaints about the state of the sand.
~~~~~~~~~~~~~~~~~~


Classic Car Show
Bridgend Town Centre 2017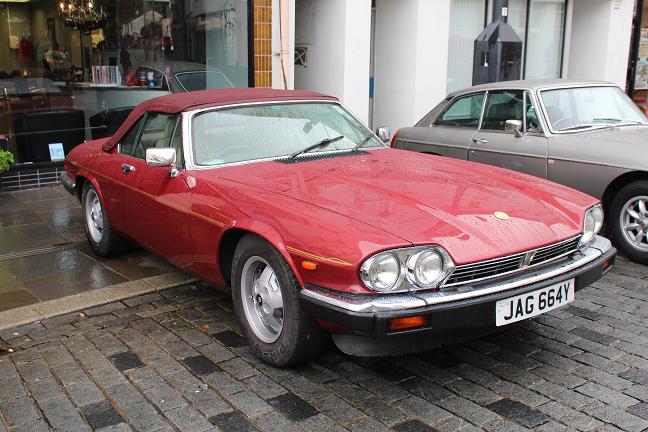 View 2016 show HERE 2017 HERE
Saturday the 15th July saw another great Classic Car show on the streets of Bridgend.
The weather could have been better but it didn't dampen the enthusiasm of onlookers as the cars came rolling in creating a blast from the past, they lined up along Dunraven Place Jags, Fords, Triumph, VW, MG, Mercedes, and many more, then the over flow into Wyndham Street where the Hot rods parked up showing off their gleaming engines and turning heads as they roared into life the echo of the exhausts bouncing of the buildings.
Cameras and phones clicked away as people captured the moment, yet again of a great show.
Thanks to Bridgend, Glamorgan Classic Car Club and it's members.
~~~~~~~~~~


Now Open




Den Clothing Company are excited to announce our new location: Unit 2 - The Rhiw Shopping Centre- next door to our pals Fizzy Foam - You can buy most of our items online with free same day local delivery within CF31 to CF36

www.denclothing.co.uk
~~~~~~~~~~~
Now Open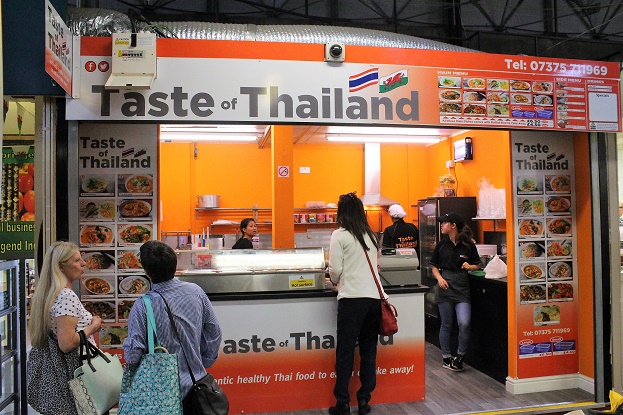 Excelent Thai meals in the Indoor Market
~~~~~~~~~~


Moved to Unit 3 the Rhiw Shopping Centre

A great selection to choose from
web site HERE
~~~~~~~~~~~~~~~~~~~~~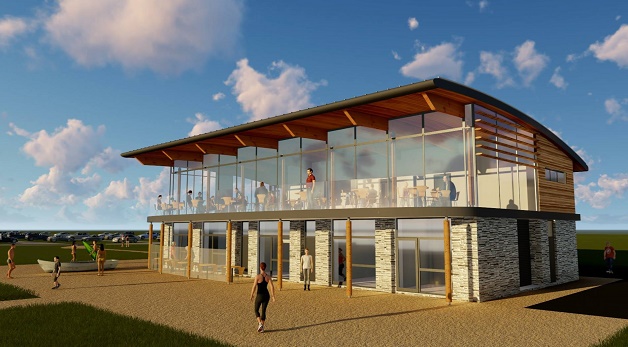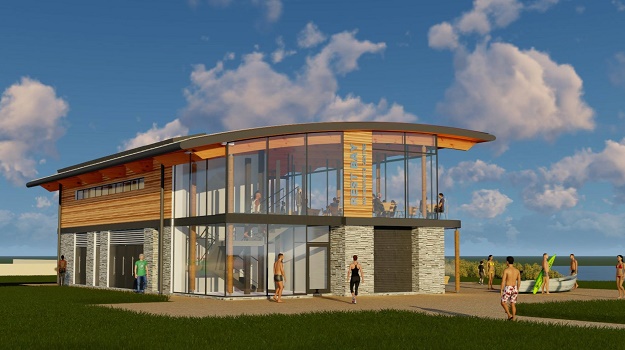 A brand new integrated watersports centre and café could be on the way to Rest Bay, while Porthcawl Marina may benefit from a refurbished harbour kiosk.

These images show what the developments could look like, and you can get a closer look as further details and illustrations will be placed on public display at the Stage Door Suite of the Grand Pavilion on Wednesday 12 July between 1pm – 6.30pm.

You can also view and comment on the plans and illustrations by visiting our planning webpages and entering references P/17/513/BCB (for the watersports centre) and P/17/516/BCB (for the harbour kiosk): http://bit.ly/2t5Fkcg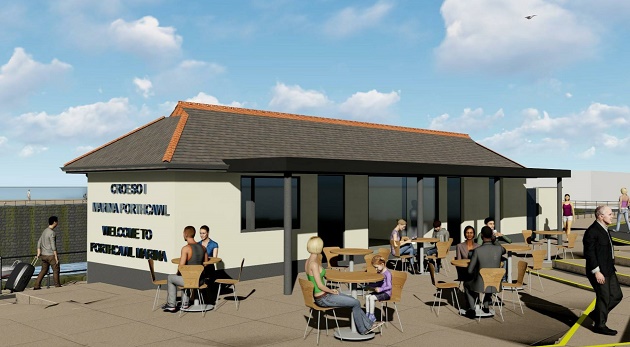 ~~~~~~~~~~~~~~~~~~~~
Bridgend County Borough Counci

l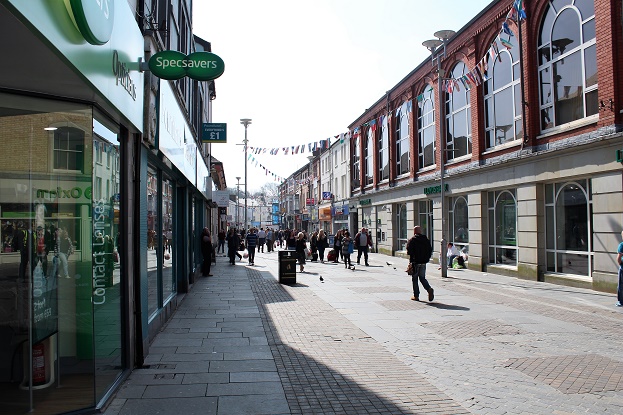 Hundreds of local high street retailers could soon benefit from reduced business rates bills as we have adopted the Welsh Government's High Street Rates Relief Scheme.
Eligible retailers will receive up to £1,500 off their non-domestic rates bill if they have a rateable value of £50,000 or less in the 2017-18 financial year, and the scheme will also be offered in conjunction with the Small Business Rates Relief and Transitional Relief schemes.
Their properties must be occupied, and either wholly or mainly used as shops, restaurants, cafes or drinking establishments. Critically, they must also be high street businesses that aren't based in out of town developments or industrial estates.
While we don't have control over any elements of the High Street Rates Relief Scheme, we're pleased to adopt it and do what we can to support our high street retailers.
To find out more about the scheme, and to apply, please call 01656 643643.
~~~~~~~~~~~~~~
RAF Stormy Down
Sunday saw the unveiling of a monument to Commemorate the 53 mens lives lost while training at Stormy Down Aerodrome , and that is without the many hundreds who trained at Stormy Down and then were lost in the War .
The RAF has accepted it as a War Memorial so therefore they will be there each year on Sunday nearest to the 11th Nov
Picture Gallery HERE
~~~~~~~~~~~~~~~~
Parc Slip Nature Reserve & Visitor Centre a great place to visit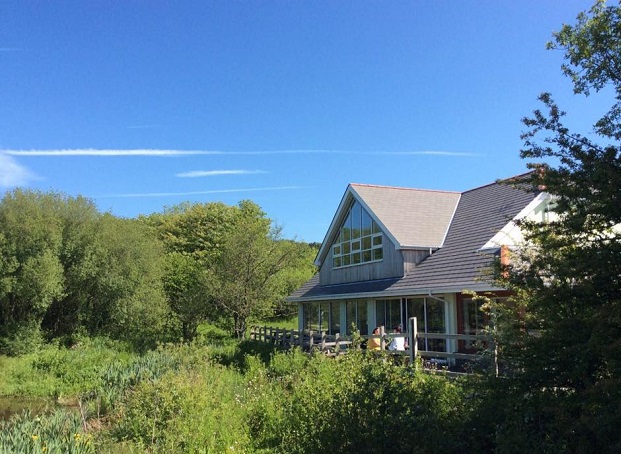 View the Video Here
~~~~~~~~~~~~~~~~
Free Parking
The first two hours of parking at the Rhiw multi-storey car park in Bridgend will be FREE from this summer until spring 2018.

The Welsh Government has made £3m available to support free parking pilot schemes in local authorities during the current financial year, and we'll be using our £131,000 allocation to introduce a scheme to benefit Bridgend town centre.

The free parking pilot scheme is anticipated to begin during August, and a confirmed start date will be publicised soon.
~~~~~~~~~~~~~~~~~~~
Back to the 40's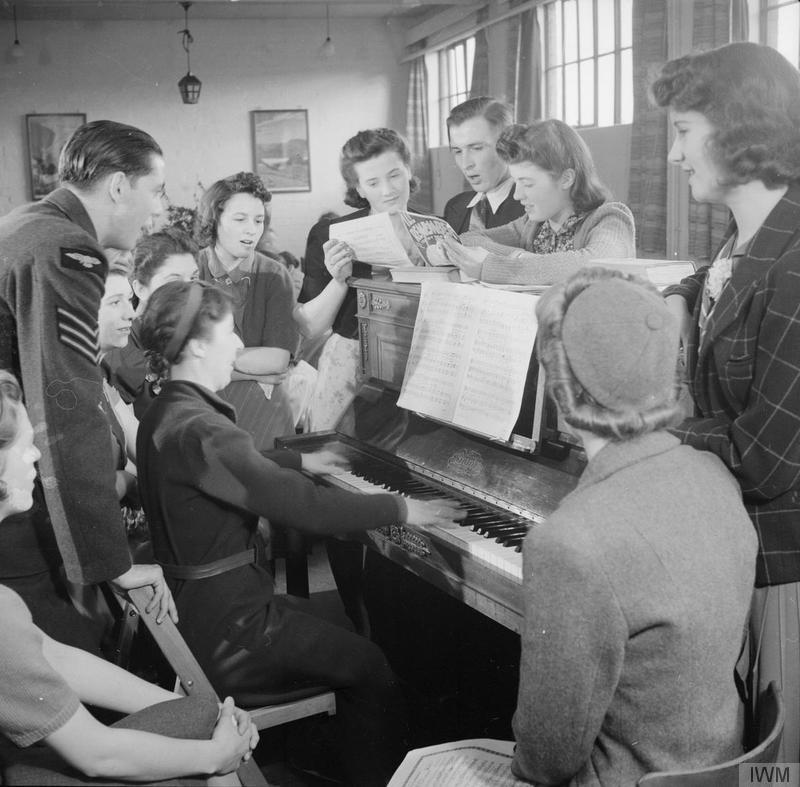 On Saturday 10th June, Bridgend whent back in time to WW2. The Town Centre was transformed back to the 1940's era with demonstrations, period games and activities that were common place during the war. Many of the activities were educational for people of all ages. Activities included WWII Toy Soldier Painting, 1940's Cooking, Poppy Making School Life & Period Games and lots more! Live music entertainment took place throughout the day. A Winston Churchill 'sound' & 'lookalike' made an appearance around the town. Photographic exhibition by Bridgend & District Local History Society, Wartime display by Michael Ridley, Island Farm talk by Brett Exton. This event was a unique experience in historical terms for the Bridgend area and was great fun for all the family, with thousands of people enjoying the day.
View the 40's Gallery Here
~~~~~~~~~~~~~~~~~
With demolition of the derelict former McDonalds/Burger Master on Nolton Street in Bridgend town centre set to start imminently, Swansea-based housing association, Coastal Housing, have submitted an application to redevelop the site.

Coastal propose a mixed-use development of retail and housing, similar to their other project at the Rhiw car park (which looks to be nearly completed) but on a much smaller scale.

Subject to approval, the new building will be three storeys high - one storey higher than the existing building. Due to the site's close location to rail and bus services, the developers believe it's justification not to provide any parking spaces.

Two new shop units will be provided on the ground floor. The larger unit will be 230sqm, while the smaller one will be 50sqm.

The first and second storeys will include (in total) 10 apartments: 8 one bedroom apartments and 2 two bedroom apartments, accessible via a central staircase. A fire escape will be provided to the rear (Brackla Street Car Park).

According to the design statement (pdf), the building was originally going to be four storeys and have 15 apartments, but has subsequently been downsized to fit better with the surrounding buildings.

The development had been designed by Bridgend-based PJ Lee Architects, whose previous projects in the town include: the redevelopment of Cae Court (into a boutique hotel and restaurant), the ongoing Elder Yard/Victoria Inn redevelopment and Elder Mews off Caroline Street - which now houses Costa and Herbert R Thomas estate agents.

Copyright © 2017 Oggy Bloggy Ogwr. Content can be used freely with attribution.