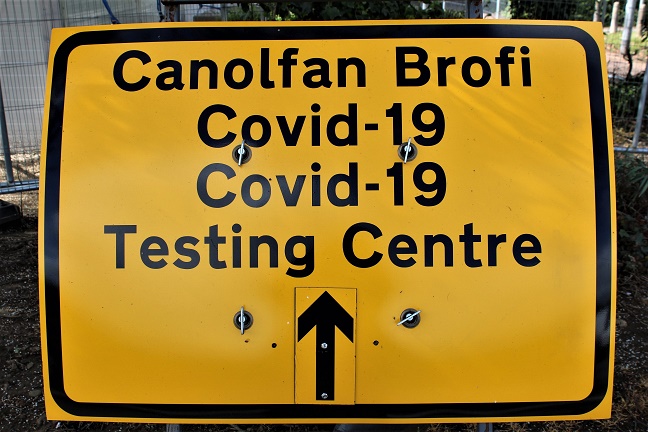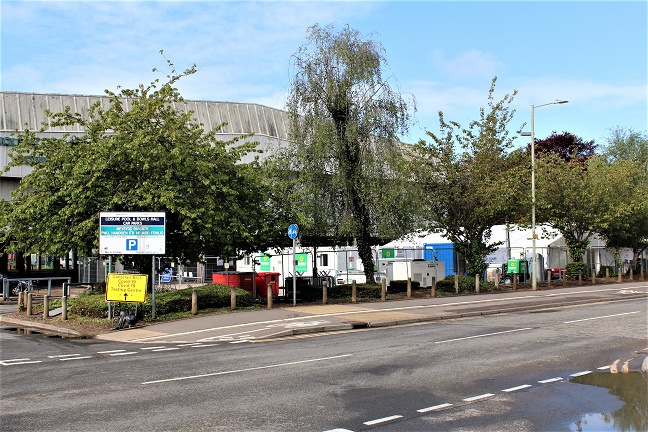 Bridgend Covid Test Centre next to the Gym
~~~~~~~~~~~~~~~~~~~~~~~~~~
BRIDGEND TOWN IN NOW OPEN FOR BUSINESS
All shops are open including the Re-branded Fizzy Foam to Easterbrooks.
The Home of Hand Made WELSH Candles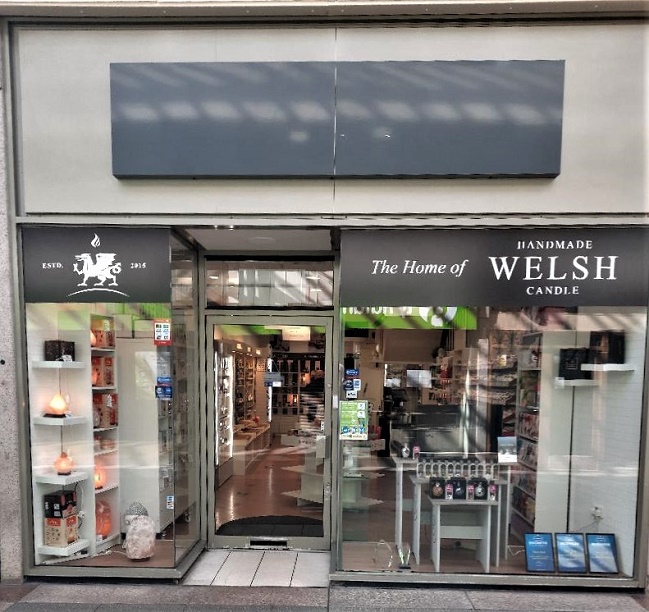 ~~~~~~~~~~~~~~~~~~~~~~~~~~
Adventure Rooms


New to Bridgend in Caroline street
~~~~~~~~~~~~~~~~~~~~~~~~~
New building on Nolton Street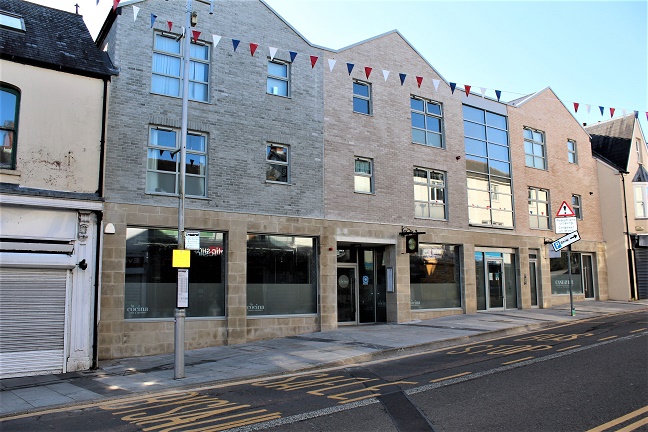 Some flats and shops already occupied.
~~~~~~~~~~~~~~~~~~~~~~~~~~
A Defirillator


This Defirillator is next to the pet shop in Nolton Street.
There is also one next to the Post Office in Market Street.
~~~~~~~~~~~~~~~~~~~~~~~~~
Keeping the Ogwr river safe from pollution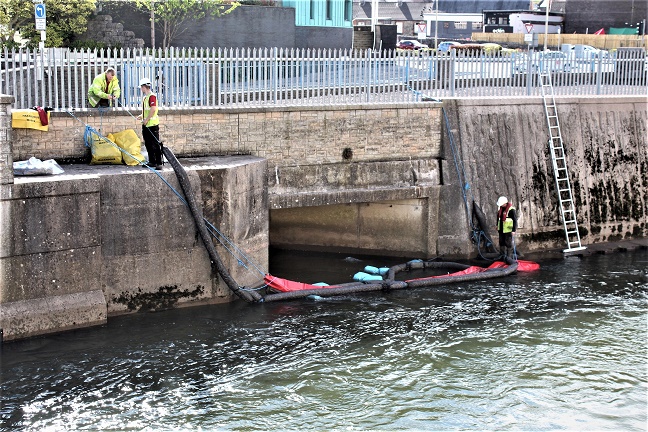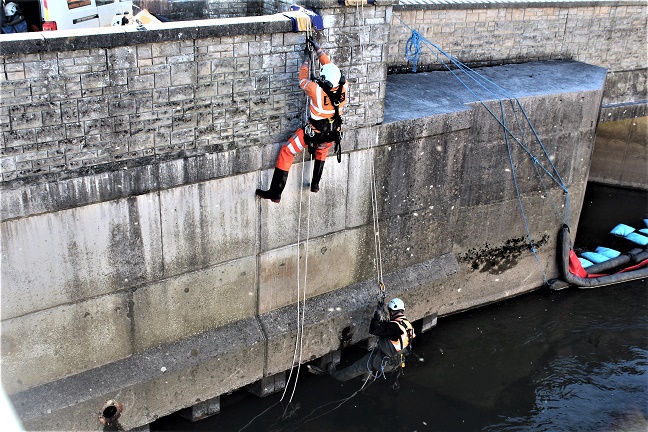 ~~~~~~~~~~~~~~~~~~~~~~~~~
{Historic News}
Bridgend FEASTival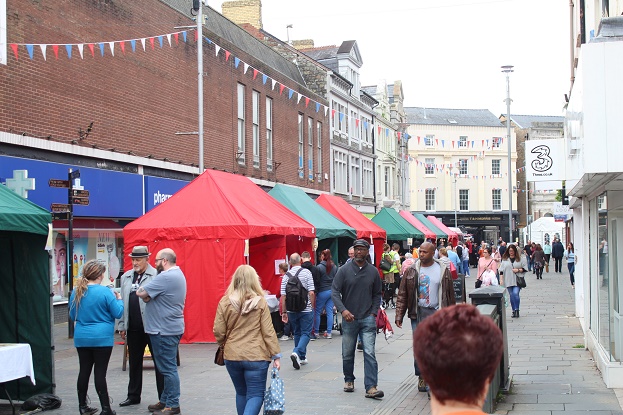 Picture Gallery HERE
~~~~~~~~~~~~~~~~~~~
YOUNG at HEART
The Young at Heart group meet in the luxury of the Penybont football club (CF31 4JU)
If you are over 50, Come and join us every Friday afternoon 2 till 3:30 we will be back as soon as it is safe to meet in groups.
Just £1 for Tea, Coffee, Biscuits and a Raffle. Slide shows, speakers, in-house activities, Friendship and much more.
It's what Fridays are made for.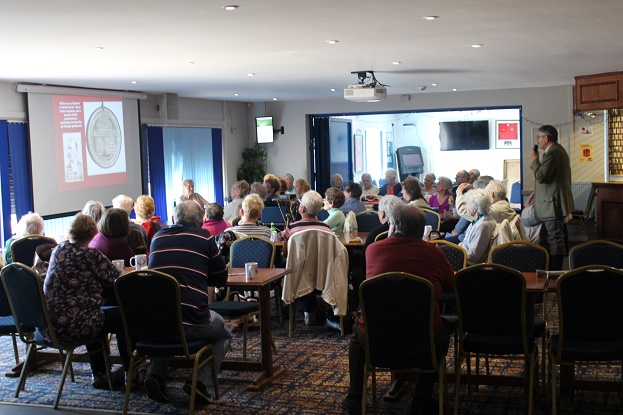 Presentation 'Victorian Gentlemen'
www.youngatheartpenybont.com
~~~~~~~~~~~~~~~~~~~~~~
Bridgend Remembers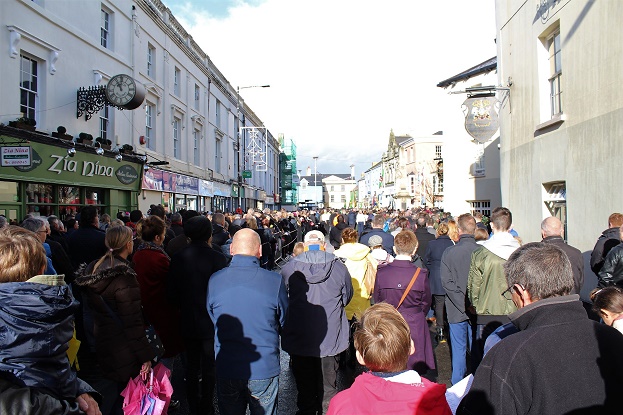 More pictures Here

~~~~~~~~~~~~~~~~~~~~~~~~~~~~~~~~~~~

RAF Centenary


The Flag Raising ceremony was held at the Council offices on Wednesday the 19th of September.
More Pictures Here

~~~~~~~~~~~~~~~~~~~~
Bridgend Classic Car Show2018


Best show of Classic cars yet
Picture Gallery
~~~~~~~~~~~~~~~~~
New Stalls in the Indoor Market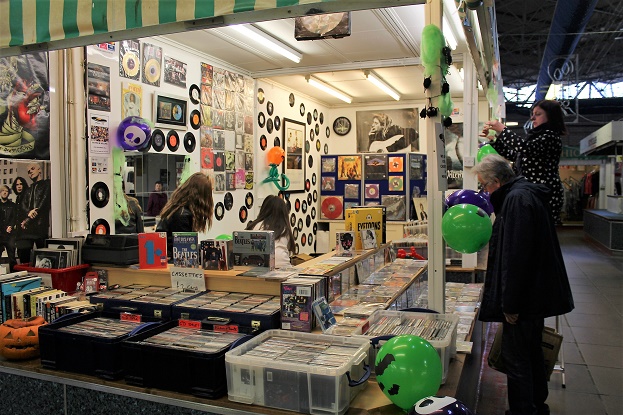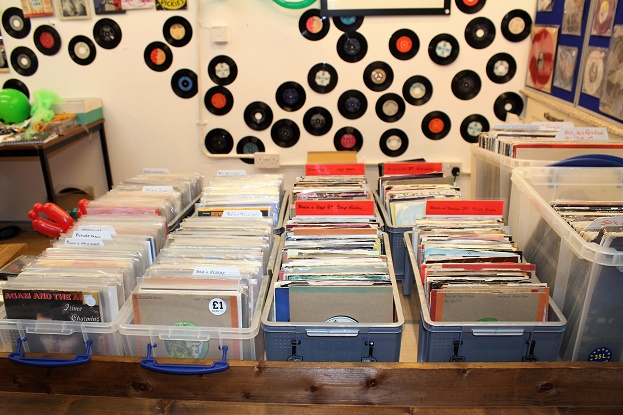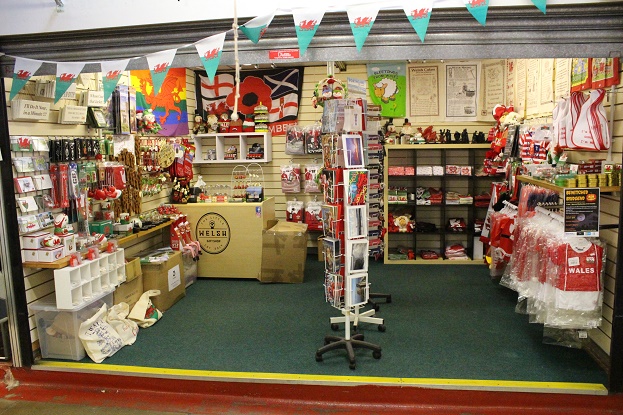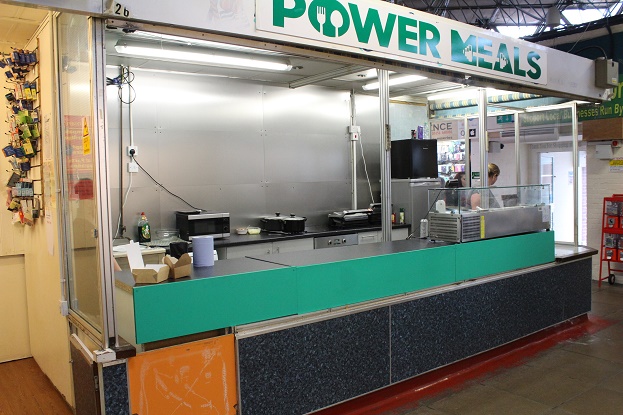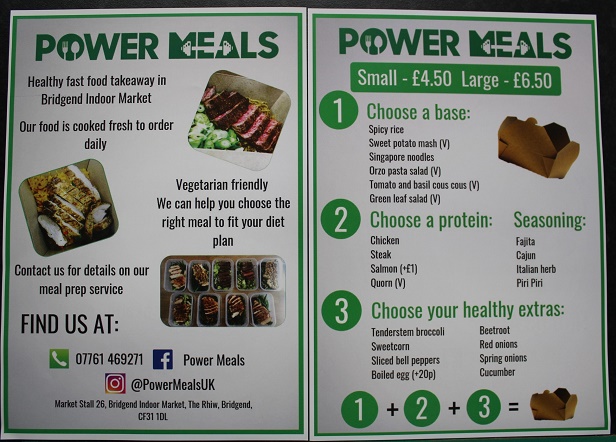 Amber Fashions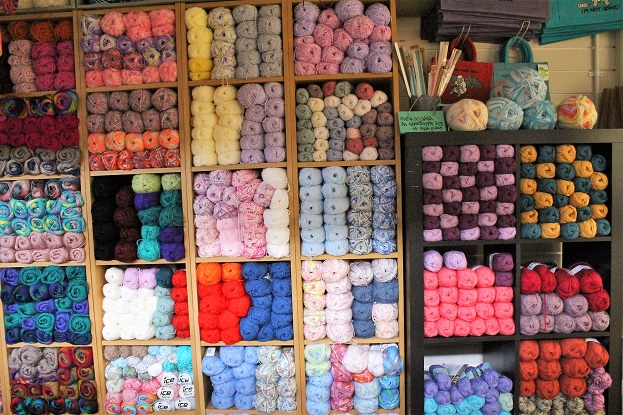 The Wool shop
Visit the Indoor Market
~~~~~~~~~~~~~~~~~~
Bridgend 1940's


Bristol Scout 1264 link
More pictures Here
~~~~~~~~~~~~~~~~~~~
Young at Heart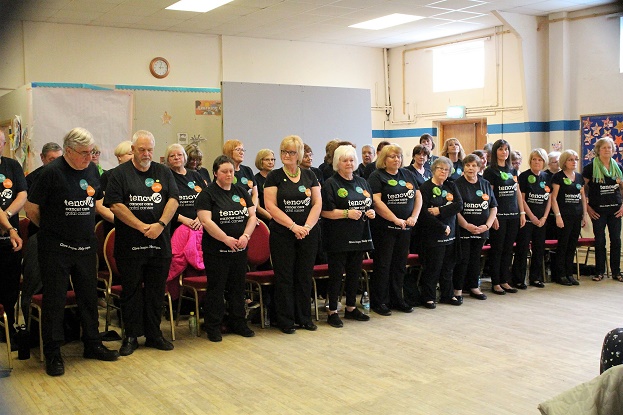 We had a visit to remember on Friday as we were all treated to an afternoon of song by the Tenovus choir, with all our members joining in at the Young at Heart club in the Westward Community Centre Cefn Glas, Bridgend CF31 4JR
~~~~~~~~~~~~~~~~~~~~
Firefighters Memorial Day 4th May
At 12.00 today fire stations across the UK held a minute's silence to commemorate the bravery and sacrifice of the 2,524 firefighters who have died in the line of duty.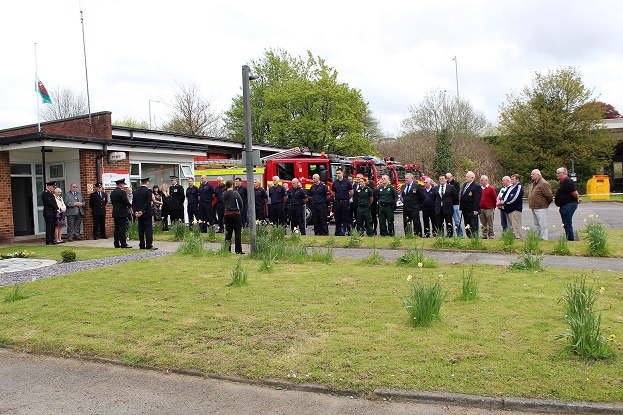 Bridgend Station
The service was lead by Station Commander Steven Richards. Also in atendance was Cllr Pam Davies, Mayor of Bridgend County Borough, and her consort.


~~~~~~~~~~~~~~~~~~~~~~~
Bridgends New Web Site
An all-new website and innovative 'My Account' facility will make it easier for people to access council services in Bridgend County Borough from today (24 April). Log on to register .... https://www.bridgend.gov.
~~~~~~~~~~~~~~~~~~~~~
1st Anniversary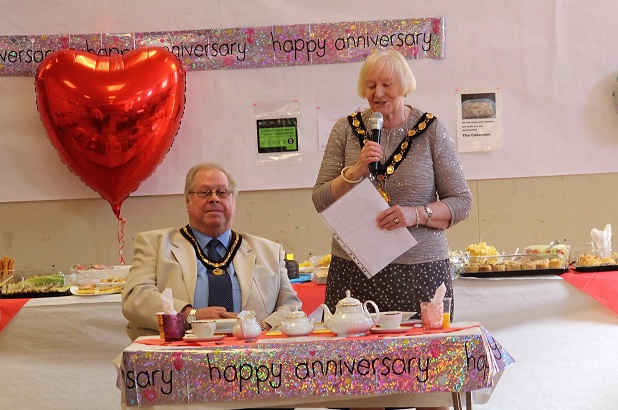 Cllr Pam Davies, Mayor of Bridgend County Borough, and her consort, were guests of honour this afternoon at the Young at Heart Club, in the Westward Community Centre where 51 members and guests celebrated the club's 1st anniversary with a fantastic buffet.
On the 21 April 2017 the club opened the doors to the YAH club for the over 50's, that first day 19 members joined the club, in just 1 year the club has grown to 54.
All the members are looking forward to another fun packed year with more coach trips, guest speakers, many different activities and the usual refreshments and raffle prizes.
YAH meets every Friday, 2 to 3:30 pm at the Westward Community Centre, Cefn Glas, Bridgend CF31 4JR. New members always made very welcome.
A New Cake Shop

Now open in Market Street
Their cakes are second to none, you just have to visit.
Birthday cakes - Cupcakes - Celebration cakes - Wedding cakes
(Wedding cake consultation by appointment)
View some lovely Cakes Here


~~~~~~~~~~~~~~~~~~~~~~~~~~~~~



RAF Stormy Down

RAF Stormy Down Saturday Morning , had a very respectable turnout . A few Dignitaries , RAF St Athan representative , local Air Cadets from 2318 Aberkenfig , a bugler for Last Post and the Vicar of Newton Church.
Picture Gallery HERE
~~~~~~~~~~~~~~~~~~~~~


Ophelia




If

you missed ex-hurricane Ophelia look at these awesome pictures taken at the hight of the storm in Porthcawl

To view the Picture Galery Click Here

~~~~~~~~~~~~~~~~~~~~~~~

Paul Robeson
Remembered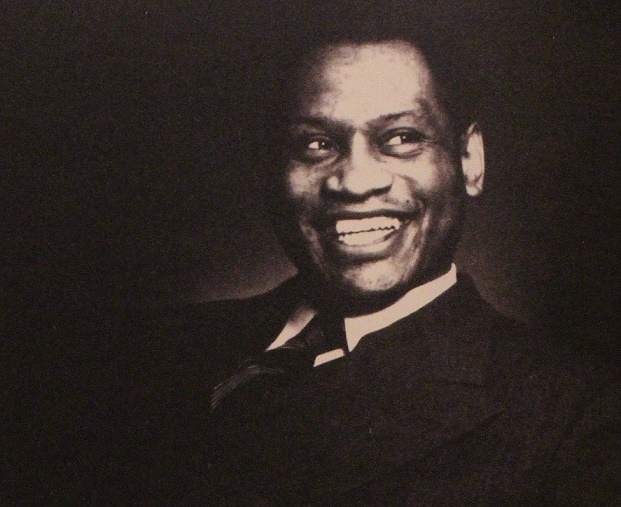 On Thursday 5th October exactly 60 years since the world-renowned singer, actor and leading civil rights activist Paul Robeson's made his famous transatlantic broadcast to the Miners' Eisteddfod at the Grand Pavilion. To commemorate this special occasion we are hosting an exhibition of the Robeson story in the Pavilion's Stage Door and, with the support of Arts Council of Wales, creating a brand new piece of theatre with our senior Bridgend Youth Theatre members. The exhibition will run from Wednesday 4th to Sunday 8th October. There was a special launch event on Thursday 5th October hosted by Beverley Humphreys, acclaimed BBC Wales broadcaster, singer, writer and Robeson expert. The exhibition chronicles Robeson's struggle against prejudice and intolerance in a moving and inspirational way. A must-visit event for anyone with a connection to Porthcawl or the South Wales valleys.
Pictures fron The Special event

~~~~~~~~~~~
Craft Market

30 September 2017
at
Westward Community Centre
Setting up early for a busy day in the Community center Saturday Morning.
The markets are not "trustee" events but user events which are run by YAH
The Market will be held next on the
28th Oct.~~~ 18th Nov.~~~ and 16th Dec.
More Pictures


~~~~~~~~~~~~~~~~~~~~~~

Porthcawl Truck Gathering

Hanson Powder Tanker
More pictures Here


~~~~~~~~~~~~~~~


Sandy Bay



This is one of South Wales' finest

beaches

yet visitors have had to pick their way through wire, bottles and food packaging to find suitable a spot to sunbath.
this summer things are going to be very different at Sandy Bay as Coney Beach funfair owner Pat Evans has invested around £35,000 in a new beach cleaning machine. The machine's metal spikes dig into the sand to pull out any litter and dump it in a hopper on the back.

Pat, who also places bins on the large section of beach the family owns, is confident that daily cleans will address the annual surge in complaints about the state of the sand.
~~~~~~~~~~~~~~~~~~


Classic Car Show
Bridgend Town Centre 2017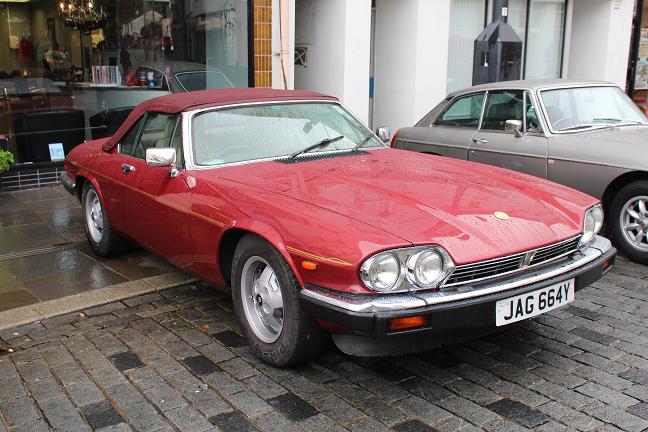 View 2015 show HERE 2017 HERE
Saturday the 15th July saw another great Classic Car show on the streets of Bridgend.
The weather could have been better but it didn't dampen the enthusiasm of onlookers as the cars came rolling in creating a blast from the past, they lined up along Dunraven Place Jags, Fords, Triumph, VW, MG, Mercedes, and many more, then the over flow into Wyndham Street where the Hot rods parked up showing off their gleaming engines and turning heads as they roared into life the echo of the exhausts bouncing of the buildings.
Cameras and phones clicked away as people captured the moment, yet again of a great show.
Thanks to Bridgend, Glamorgan Classic Car Club and it's members.
~~~~~~~~~~~
Now Open

Excelent Thai meals in the Indoor Market
~~~~~~~~~~

Moved to Unit 3 the Rhiw Shopping Centre

A great selection to choose from
web site HERE
~~~~~~~~~~~~~~~~~~~~~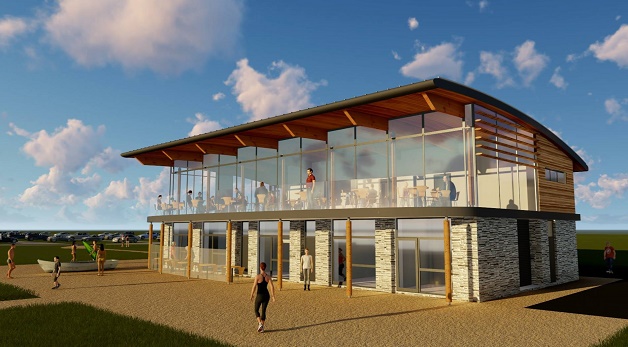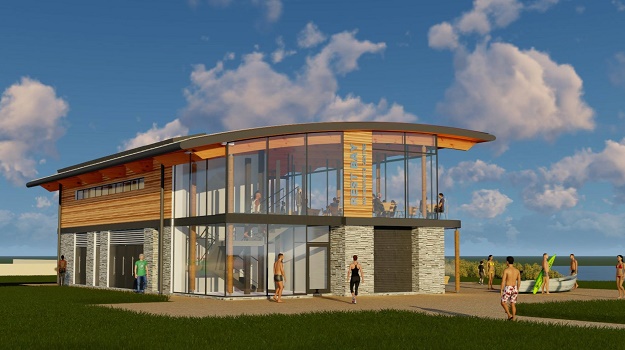 A brand new integrated watersports centre and café could be on the way to Rest Bay, while Porthcawl Marina may benefit from a refurbished harbour kiosk.

These images show what the developments could look like, and you can get a closer look as further details and illustrations will be placed on public display at the Stage Door Suite of the Grand Pavilion on Wednesday 12 July between 1pm – 6.30pm.

You can also view and comment on the plans and illustrations by visiting our planning webpages and entering references P/17/513/BCB (for the watersports centre) and P/17/516/BCB (for the harbour kiosk): http://bit.ly/2t5Fkcg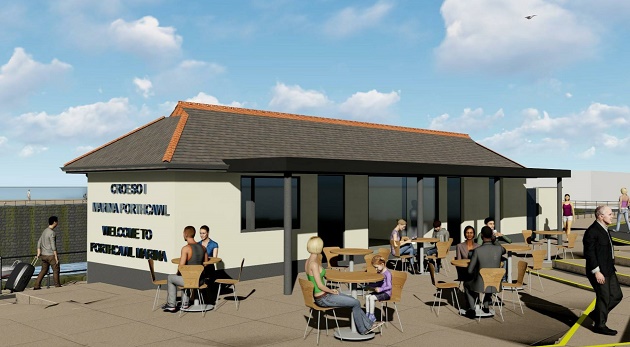 ~~~~~~~~~~~~~~~~~~~~
Bridgend County Borough Counci

l