Communities First
Whats going on in Bridgend
Visit web site
~~~~~~~~~~~~~~
Please sign this petition to help inform the disabled of availability within buildings in Wales.
Full details on the Petition page.
~~~~~~~~~~~~~~~~~~~~~~

Nine bus routes to go as council makes cuts. Residents can make case for keeping their service
A public meeting was held to discuss the proposed cuts has been convened for this Saturday. Click on the link at the bottom of this piece for full details.
Cash available to support bus services in Bridgend county borough has been reduced by almost £200,000 due to budget cuts, and the council is asking residents to comment and consult on where the axe will fall.
A spokesman for Bridgend County Borough Council (BCBC) told The GEM that, during 2017/18 the council spent more than £614,000 supporting bus services that wouldn't otherwise be commercially viable.
But, as the council continues to tackle multi-million-pound shortfalls in the amount of funding it receives, its budget for subsiding bus services is due to drop to £426,000 for 2018/19.
As a result, the council is proposing to withdraw its funding for nine bus services:
• No 51 – Bridgend to Oaklands Road (Easyway)
• No 803 – Danygraig to Porthcawl (Easyway)
• No 61 – Nottage to Porthcawl (Peyton Travel)
• No 81 – Bridgend to Pen-y-Fai via Brackla and Coity (Easyway)
• No 68/69 – Bridgend to Cefn Glas (First Cymru)
• No 52 – Bridgend to Broadlands (Easyway)
• No 63B – Bridgend to Porthcawl (First Cymru)
• No 62 – Bridgend to Pencoed (First Cymru)
• No 73 – Pyle to Fforddygyfraith (Easyway)
Cllr Richard Young, the council's cabinet member for communities, said: "BCBC and the Welsh Government subsidise some regional and local bus routes.
"Unfortunately, as we will have even less money available to spend on public services next year, the current level of subsidy is unsustainable.
"Clearly, this isn't a situation that we would like to be in, but it is the harsh reality that the previous level of funding simply cannot be maintained.
"We therefore want to look at the consequences of withdrawing the subsidies on certain routes, and would like to gather public opinion before any decisions are taken.
"As well as telling us whether or not they value these particular bus services, we also want local residents' views on possible travel alternatives that may be available to them, such as the community transport scheme.
"All of these schemes are designed to serve routes that are used, but only by relatively low passenger numbers, and may be the most suitable option for the future."
BCBC's 'Supported Bus Services' consultation can be completed online at www.bridgend.gov.uk/consultation before the closing date of Monday, March 26. Paper copies and alternative formats are also available by calling 01656 643664.

Massive turnout to support our bus dervice on Saturday but please fill in the form with all your thoughts it is so very important if you want to keep the service as we know it.

~~~~~~~~~~~~~~~~~~~~~~~~~~~~~
A New Cake Shop

Now open in Market Street
Their cakes are second to none, you just have to visit.
Birthday cakes - Cupcakes - Celebration cakes - Wedding cakes
(Wedding cake consultation by appointment)


~~~~~~~~~~~~~~~~~~~~~~~~~~~~~



RAF Stormy Down

RAF Stormy Down Saturday Morning , had a very respectable turnout . A few Dignitaries , RAF St Athan representative , local Air Cadets from 2318 Aberkenfig , a bugler for Last Post and the Vicar of Newton Church.
Picture Gallery HERE
~~~~~~~~~~~~~~~~~~~~~
New Shop Openings



in the Rhiw 'Something Diferent' and in the indoor Market Tims Gallery


~~~~~~~~~~~~~~~~~~~~~~
Ophelia


If

you missed ex-hurricane Ophelia look at these awesome pictures taken at the hight of the storm in Porthcawl

To view the Picture Galery Click Here

~~~~~~~~~~~~~~~~~~~~~~~

Paul Robeson
Remembered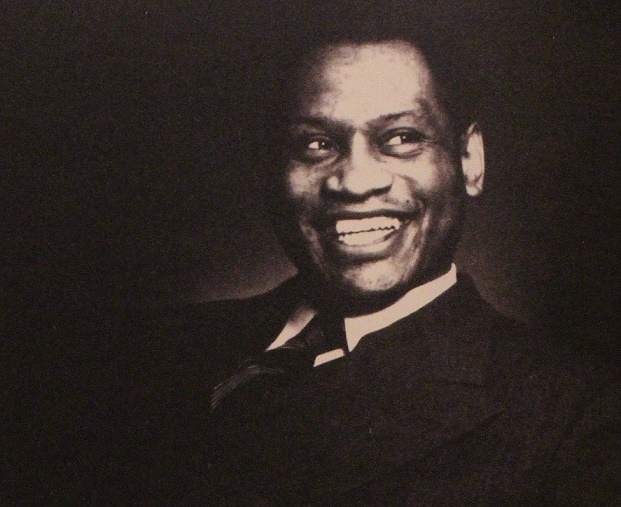 On Thursday 5th October exactly 60 years since the world-renowned singer, actor and leading civil rights activist Paul Robeson's made his famous transatlantic broadcast to the Miners' Eisteddfod at the Grand Pavilion. To commemorate this special occasion we are hosting an exhibition of the Robeson story in the Pavilion's Stage Door and, with the support of Arts Council of Wales, creating a brand new piece of theatre with our senior Bridgend Youth Theatre members. The exhibition will run from Wednesday 4th to Sunday 8th October. There was a special launch event on Thursday 5th October hosted by Beverley Humphreys, acclaimed BBC Wales broadcaster, singer, writer and Robeson expert. The exhibition chronicles Robeson's struggle against prejudice and intolerance in a moving and inspirational way. A must-visit event for anyone with a connection to Porthcawl or the South Wales valleys.
Pictures fron The Special event

~~~~~~~~~~~
Craft Market

30 September 2017
at
Westward Community Centre
Setting up early for a busy day in the Community center Saturday Morning.
The markets are not "trustee" events but user events which are run by YAH
The Market will be held next on the
28th Oct.~~~ 18th Nov.~~~ and 16th Dec.
More Pictures


~~~~~~~~~~~~~~~~~~~~~~
The weather could have been better but it didn't dampen the enthusiasm of onlookers as the cars came rolling in creating a blast from the past, they lined up along Dunraven Place Jags, Fords, Triumph, VW, MG, Mercedes, and many more, then the over flow into Wyndham Street where the Hot rods parked up showing off their gleaming engines and turning heads as they roared into life the echo of the exhausts bouncing of the buildings.
Cameras and phones clicked away as people captured the moment, yet again of a great show.
Thanks to Bridgend, Glamorgan Classic Car Club and it's members.