Bridgend

P

AST

P

RESENT

F

UTURE

?
Home Page

Menu

Home page



Bridgend News



Development

The Future for Bridgend

Bridgend History

Shops

Adare Street

Brackla Street

Caroline Street

Court Road

Derwen Road

Dunraven Place

Market street

Nolton Street

Queen Street

The Rhiw

Park Street

Wyndham street

Contact Us



Gardeners
Calendar
Learn Tai Chi.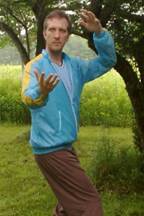 Classes held by an instructor with 50 years experience in Martial Arts.
Classes in
Bridgend and Porthcawl.
Visit web site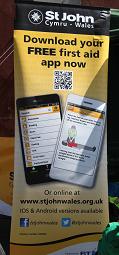 St John
Download the app: here

~~~~~


Mairís Walk


in aid of Cancer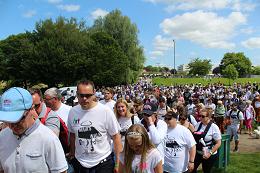 View Pictures

Click Here to donate

~~~~~~


A trip to the Somme
~~~~~~

Flag Raising Day Pictures


Armed Forces Day Parade


Muster
March
Service
2nd March
Concert

Bridgend: The town on the river.

Bridgend is a town that has lost it's way over the last 20 years but is beginning it's fight back to restore its place as a town of historic interest and a key place to shop and visit in South Wales, with 36 listed Grade II buildings and the Old Bridge a Grade II* structure.

The County Borough of Bridgend attracts around three and a half million visitors a year.
People have chosen to live here for over 5,000 years from Neolithic times. In 500BC, local Celts built Iron Age hill forts, and the Romans ruled here for 400 years until leaving Wales and Britain in the early part of the 5th Century.

It can boast the largest munitions factory in the country during the second world war and has some areas of this era still visible.

A German POW camp with the history of Island Farm, the site and story behind Hut 9 Bridgend's Great Escape.

The historic Newcastle Castle on the hill .
Newcastle Castle, is a medieval castle located on Newcastle Hill, overlooking the town centre of Bridgend in Glamorgan, South Wales.
It was originally believed to date from 1106 when a ringwork was created at the site by the Norman baron, Robert Fitzhamon.

The history of St Illtyds Church which stands next to Newcastle castle high above the historic town of Bridgend and can be clearly seen from the area of the bus station below.

An Old Bridge that is a Scheduled Ancient Monument and a Grade II* listed structure that is thought to date back to circa: 1425.

The Old Post Office Garage in Derwen Road.
As a Crown building it has on it's front the Royal cipher E VIII R. 1936
It is unique in England and Wales as one of few buildings completed in the short reign of the uncrowned King Edward VIII; There is only one other, which is in Scotland.
Why has this grand old historic building fallen into such a state of disrepair?

There is a Victorian clock in Dunraven Place and we have its story in the history section.

The history of the Wyndham Arms Hotel which is a grade II listed building, now newly renovated tells a story of days gone by with history of a coach house and stables in 1844 and a former jail house. It is said that the cellar has a tunnel down to the river Ogwr.

Just out side the town there are two standing stones that once marked the entrance to a Medieval Church and a 12th century village.

The red British telephone kiosk and the history of its creation and success in so many countries around the world.

A war time story of the ships that Bridgend help pay for and adopted after a national collection to fund the war effort
"Warship Week"


The story of the HMS Urge submarine and it's war battle's and it's role in winning the battle for North Africa during the second World War.

Just completed the story of the HMS Tudor another Bridgend adopted submarine and it's battles against the Japanese in the seas around Burma.

The MTB 47 story is a sad one as the Motor Torpedo Boat that Bridgend adopted in 1941 was destroyed by gun fire by an enemy surface craft off France.

Interesting insight into the hunt for a German U boat by the HMS Mallow.

An interesting piece on the Old Town Hall.

We have a News section to keep you up to date with events in Bridgend.

A History of the old buildings that are within the boundaries of Bridgend and under going significant maintenance work to improve and maintain their appearance and safeguard their history for both residence and visitors to enjoy.


This site also has a very active
News section
which will keep you up to date with events in Bridgend, and pages of pictorial history of past events.

Enjoy your visit.

You can now sent this page to your Facebook or Twitter page. Just Click the link below.

Facebook
Twitter
Copyright BridgendPPF.com 2015
~~~~~~~~~~~~~~~~~~


Sponsored by
pegasusforhosting.com



~~~~~~~~~~~~~~~~~~


Bridgend History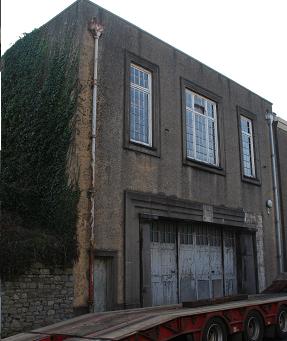 The Old Post Office Garage

Royal cipher E VIII R. 1936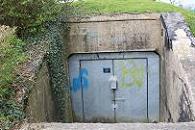 Bridgend ROF 53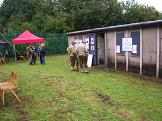 Hut 9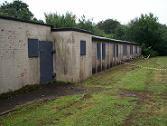 Island Farm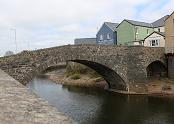 The Old Historic Bridge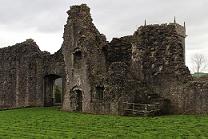 Newcastle Castle

Mason Williams clock c1890
Advertisements
Whiskey Lies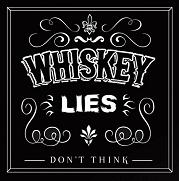 Whiskey Lies UK are a Four piece Hard Rock Band from Bridgend.
With Killer riffs and mind melting solos, this band will take you back in time to the 80's, they take their inspiration from AC/DC and Guns 'n' Roses.
Facebook Page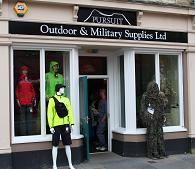 42 Dunraven Place, Bridgend
Contact: Mike 07840 287 383
web site here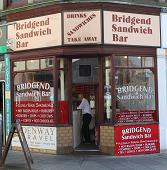 Bridgend Sandwich Bar.
Est: 1940